Press Releases and Media Coverage

CommonSource Launches Gabriel Docs™
Document Management Firm Develops Advanced Online Database Program
HOUSTON — March 17, 2010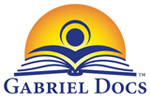 CommonSource is pleased to announce the launch of Gabriel Docs™ — a fast, safe and secure document repository for litigation, medical records and other files.
Developed in-house by CommonSource, Gabriel Docs™ was designed to streamline document review and simplify information management. The user-friendly program employs a full-range of functions including:
Security – strict access to authorized data
Integrity – no loss or corruption of data
Availability – remain on the system while administrative tasks are conducted in the background
Scalability – handles millions of documents and thousands of concurrent users
Speed – conduct searches in seconds instead of minutes
Score – fields, search results or entire database
Batch – documents are placed into logical review groups
Created for speed, Gabriel Docs™ can load documents within seconds and full-text index at a rapid rate, while keeping the system fully available for the end-user to run searches and other operations.
"Gabriel Docs™ is a great program for fast and safe online access to litigation, medical records and other sensitive documentation," said Ann Zdansky, founder and owner of CommonSource. "We initially created this program in response to our attorney client's specific needs, but have found that it is generating a lot of interest from professionals in a variety of industries."