Executive Team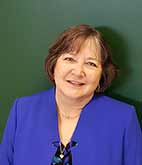 L. Ann Zdansky
Chairman of the Advisory Board
Ann Zdansky founded CommonSource in May 1997 to provide a secure way for law firms to manage complex litigation documents through technology. Prior to establishing the company, Ann was retained as a consultant for a major corporation to assist in a massive document production. She realized the significant undertaking required to manage millions of pages in numerous different state actions, and set out to develop a better method.
The system she developed combined document scanning and coding, image management, and secure hosting on a remote system. After seeing the many benefits of an electronic repository system — including greater convenience and significantly lower costs — she became a fierce advocate for the implementation of such systems throughout the legal world.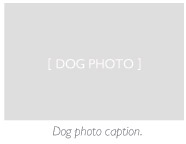 Ann's passion and relentless pursuit of perfection have become hallmarks of the work done by CommonSource. After earning her Certified Six Sigma Black Belt (CSSBB), she developed CommonSource's proprietary quality assurance process. Every employee is cross-trained according to this system. This ensures that they understand the entire process and how their role fits into the larger picture.
Ann is also a devoted philanthropist. Her dedication to helping others has become part of CommonSource's corporate culture. Causes supported by Ann and CommonSource include the Alzheimer's Foundation, Make-A-Wish Foundation, Muscular Dystrophy Association, Texas Equusearch, Orangutan Foundation International and Special Olympics.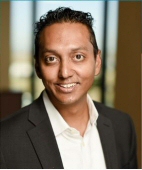 Abhishek Pakhira
President
Abhishek Pakhira is the President of CommonSource LLC. Abhishek was instrumental in bringing about a technological disruption in the advertising and media space. Prior to Aureus, he held several global leadership positions in technology and operations at Fortune 500 companies, midsize private equity-backed companies and new ventures.
In his current role, as a President of CommonSource, Abhishek has transformed the company's focus to building platform solutions in the e-Discovery space, while not compromising on the core values of the company, which are high-touch and customer centricity in providing managed litigation services.
Abhishek has extensive experience in turning first and second stage companies into high growth companies. In his role as a Chief Operating Officer of Aureus Techsystems, a group company, he has been instrumental in growing Aureus at 500 percent between 2014 and 2017.
He has presented at several technology and technology industry seminars, namely Harris Corporation user conferences, the Rocky Mountain Area Conference for Finance & Accounting Professionals, the OSI Users Conference and others.
Abhishek has a master's degree in software engineering and an MBA from the University of Chicago Booth School of Business. Abhishek likes the Colorado lifestyle: golfing, hiking and taking family vacations.
Shannon Reed
V.P. of Product Development,
e-Discovery Solutions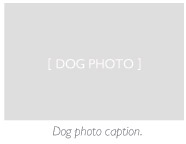 Shannon has 20 years of functional experience in the e-Discovery and litigation support space.
She began her career in the litigation support industry when scanning paper was the new norm and hosting data and teaching attorneys to share information was unheard of. As time has progressed and the industry has grown, Shannon has continued to grow with it.
Over the last 20 years, Shannon has used her deep domain expertise in the e-Discovery space to help create document searches and filter-related efficiencies for several clients, from plaintiff attorney firms to counsels at big enterprises. As a leader and COO of CommonSource and now VP of Product Development, e-Discovery Solutions, of CommonSource, LLC she has a record 75 percent client retention rate.
The highlight of Shannon's career was conceptualizing and providing the functional leadership in creating the company's flagship e-Discovery platform, which went on to become a well-respected product for search performance.
Shannon also has extensive experience with a variety of e-Discovery tools; she can tailor the right e-Discovery solution to each client's needs.
Shannon is based out of Houston and likes the Texas lifestyle. Above all, Shannon takes pride in being a wife, mother of three and "Gigi" to two beautiful grandbabies.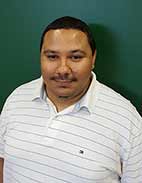 Andre Salter
Customer Success Manager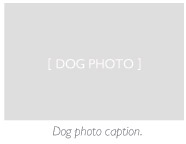 Andre began working in the e-Discovery and litigation industry in 2007 where he worked as a team leader on several large cases. He was exposed to various areas of litigation that set a firm foundation for understanding the importance of providing superior customer support and quality services. He joined CommonSource in 2012 after working with other companies in the data management industry, bringing along his experience and expertise. Andre worked towards his B.A. in Business Management at the University of Houston while working full time at the CommonSource and with the help of his wife is raising 3 children. In May 2018 Andre walked across that stage to receive his B.A. in Business Management. His current job responsibilities include eDiscovery processing, technical support, training, billing and project management. Andre is also an intricate part of the development of our eDiscovery/review tool. He enjoys outdoor activities and spending time with his family. Andre and his family are also very active with activities in their local church.